Esports is organized video game competitions in which individuals or teams may compete against one another in a specified game. Michigan Esports is an organization that oversees the formation and operations of each video game's competitive teams. These teams are comprised of current University of Michigan students and compete in collegiate level esports competitions across various leagues and game titles!
Multiplayer video game team competition isn't new to U‑M students, but it has a new home at Recreational Sports. Students run our entire esports program—which focuses on competition, community, and well-being.
Stay Connected
To get involved, join our Discord sever!
See our match results, events, streams and more by following the Michigan Esports Twitter or checking out the Michigan Esports Organization Site. 
Follow our YouTube channel to see our collegiate teams compete in a variety of competitions, live.
Program Contact Info
Kevin Palmer
Assistant Director, Esports & Intramural Programs
kevpalm@umich.edu
Click the link for any game title, to visit their team page or see the team rosters and schedules!
U‑M students are already building a national esports reputation. With your support, we can build on our impressive team-gaming status and provide more opportunities for student participation and leadership.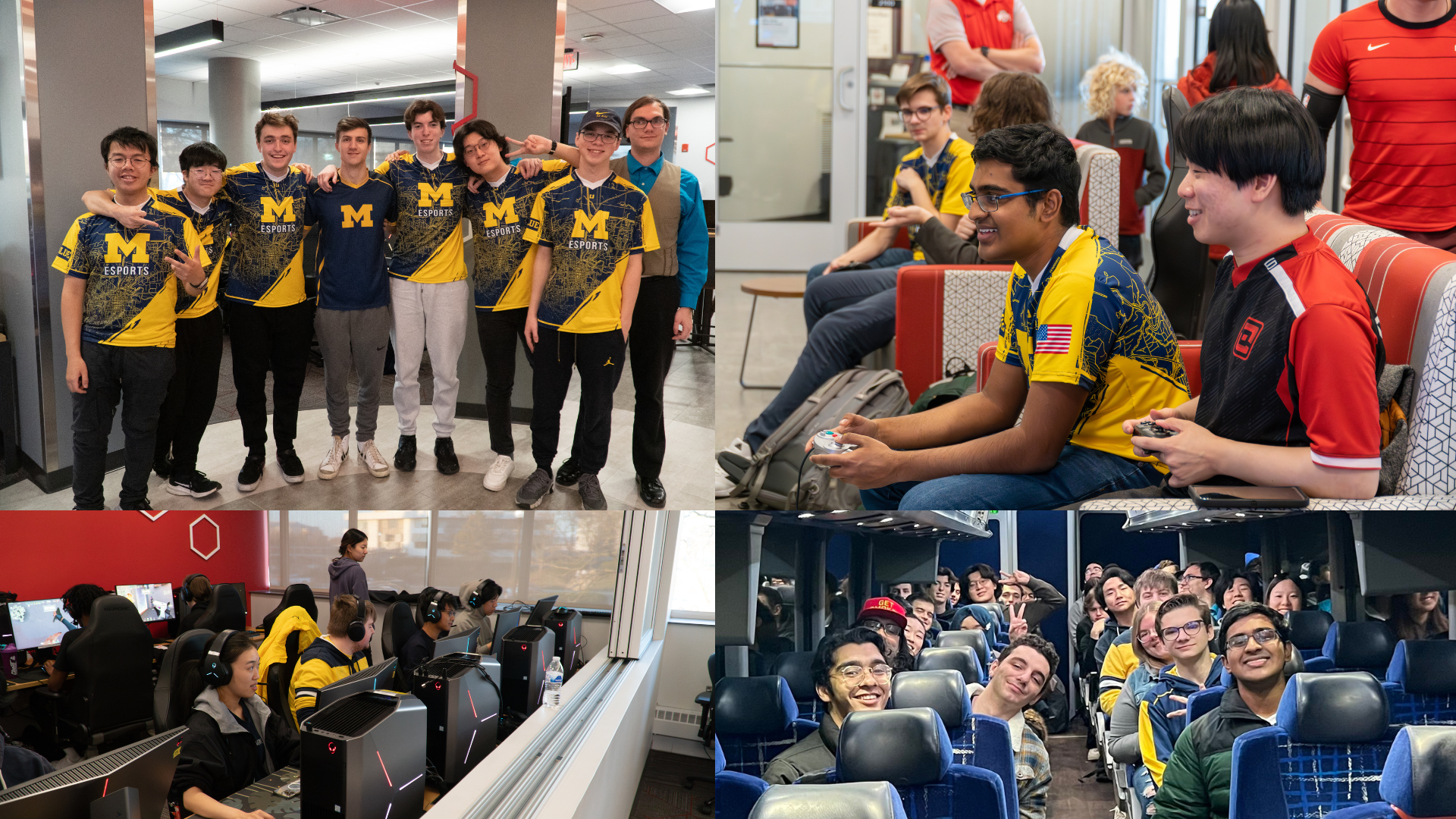 Facilities Donations and Corporate Sponsorships
Your support will help us find a campus home for Michigan Esports. And our teams need corporate sponsors for all aspects of the program. To discuss your options for facilities donations and corporate sponsorships, contact Lexi Chaput, Senior Assistant Director for Sports Programs and Development, at lexic@umich.edu.
Donations for Team Costs
Your gifts cover necessary team costs such as competition fees, travel expenses, and equipment. You can support Michigan Esports costs via online donations.